Call LPI Learning
(800) 459-9912
+1 (203) 285-6767
Bishop Loughlin has Partnered with LPI Learning to provide Homestay Services for our International Students
LPI Learning provides host family support services to our international students attending Bishop Loughlin Memorial High School. LPI Learning matches students with carefully screened host families who offer a safe, supportive, and welcoming home environment. LPI Learning Homestay program offers a rewarding cultural exchange for students and local support in an affordable program.
The counseling team at Bishop Loughlin and LPI Learning have extensive admissions advising experience which can help qualified applicants to gain admission to school. Applying to LPI Learning's Homestay program enables international students to develop lifelong friendships while they experience the customs and traditions with their American Host Family and Community.
Program Benefits
Attend Bishop Loughlin and experience the benefits of education in the USA
Improve your English language skills through an immersion experience
Achieve higher levels of social maturity, flexibility, and independence
Enhance your University Application
Share your culture with your Host Family, friends and school, while gaining valuable global skills
Why Choose LPI Learning:
Assistance with admission to Bishop Loughlin Memorial High School
Host Family homestays based upon Council on Standards for International Educational Travel (CSIET) and US Department of State guidelines
Superior Host Family placement and support
Provide 24/7 support to Bishop Loughlin students
Offer exclusive access to Renzulli Learning System, which helps our students to achieve higher academic performance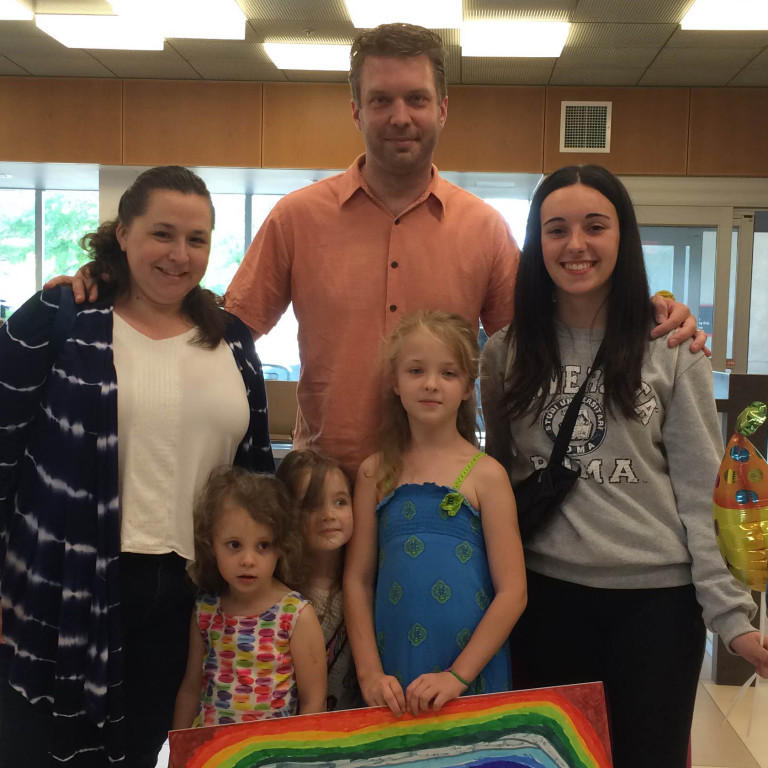 LPI Learning matches families with an international students that will be attending Bishop Loughlin School. Many international students prefer an immersive experience during their time in the United States by living with an American family. Students are typically between the ages of 14 and 18, come from all over the world, and are highly motivated.
Host Family Opportunities:
Introduce your family to a new culture, language, and traditions
Provide a student with a safe and nurturing home to live in for their school year
Change the life of an International Student by allowing them to experience American education and culture
A generous monthly stipend to compensate for the additional costs occur from hosting a student
Complete this application to host an international student
lpilearning.org/study-usa-host-family-application/#home-dashboard/
LPI Learning matches Bishop Loughlin international students with carefully screen host families who are supportive, welcoming, looking for the rewarding cultural exchange experience in their home, and have a safe and nurturing environment. Homestay Program is designed to promote a cultural exchange between international students and host families.
International Students Opportunities:
Immerse yourself into American culture and improve your English language skills in an American high school
Host Family Accommodations including meals and transportation
A program that gives students college preparation and a competitive edge on college applications
Gain valuable global skills, experience, and achieve higher levels of social maturity and independence
Complete this application to apply for a host family
To apply for admission to Bishop Loughlin : www.loughlin.org/
For more information about Homestay: www.lpistudyabroad.com