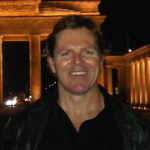 Michael N. DiMauro is the Chief Executive Officer of LPI Learning, Renzulli Learning, Agent Au Pair and is a Partner in GeoVisions and Universal Accounting International. Over the course of Mike's career, he has generated more than $2 Billion in revenue, and has helped more than 1,000,000 individuals to enjoy an enriching education experience.
Mike is foremost an adventurer and entrepreneur. He was motivated to pursue a career in international development and global education after completion of an internship with the United Nations Development Program (UNDP). Mike has since steered international businesses to success using a keen sense of marketing and analytics to obtain results.
Mike began his career in education as a high school social studies teacher after graduating from Southern Connecticut State University. Mike taught for one year in residential treatment center for adolescents, which was a rewarding and challenging experience that helped to guide his future. As a teacher, he traveled to Russia, Estonia and Western Europe, resulting in a love for travel. This led him to pursue a career that would allow him to see the world.
As a world traveler, Mike's next ventures spurred on his entrepreneurial spirit. Resigning his teaching position, he launched Au Pair International, which he hoped would become a US Government Designated Au Pair Program. After significant personal investment and sweat equity, the start-up was unsuccessful in securing US Government Designation, resulting in closure of the company.
He further gained international experience by volunteering with the Connecticut World Trade Association (CWTA), conducting market research for companies seeking international trade opportunities. Volunteering paid off. Mike was ultimately hired to be CWTA's Membership & Development Director. He was responsible for sales, marketing database administration and call center activities. As a Director, he spearheaded the marketing activities for the Sino-Connecticut Trade Expo bringing more than 100 high level business leaders from China to the U.S. This highly successful event was supported by large U.S. firms with a presence in China. This experience dramatically impacted the next phase of his career as Mike developed a passion for marketing and strong aptitude in information technology.
Mike's international experience with CWTA and Au Pair International led him to the American Institute For Foreign Study (AIFS), a leading international education organization. AIFS was seeking an individual to lead a new inside sales department, to leveraged and perfect cutting-edge Customer Relationship Management (CRM) technology for its Au Pair in America Division. The new department dramatically increased sales for Au Pair in America. This success resulted in Mike's leading AIFS's CRM and Contact Center implementation for the company spreading best sales and marketing practices for AIFS across the globe.
Mike had a distinguished career with AIFS, culminating as Chief Marketing Officer. The AIFS experience was instrumental in the development of Mike's global data driven business acumen and the company achieved record profitability during his tenure as a senior executive while, holding seats on the AIFS, Inc. Board of Directors, AIFS Foundation Board of Trustees and The Cyril Taylor Charitable Foundation.
Always the entrepreneur, Mike left AIFS to found and acquire multiple companies. In 2014, Mike established LPI Learning, the hub of the World's Most Innovative Global Education Programs. LPI Learning includes Agent Au Pair, GeoVisions, Universal Accounting International and Renzulli Learning.
LPI Learning offers international students the opportunity to study in the USA with homestays across the nation. LPI Learning has established partnerships with schools across the United States and is listed with the Council for Standards for International Education Travel (CSIET), a non-profit organization committed to quality international education and travel standards. LPI Learning also offered the Renzulli Creativity Programs at Yale University and UCLA, which are currently suspended as a result of COVID-19. Participants developed advanced learning skills and how to apply them in creative and investigative ways.
Agent Au Pair is a U.S. Department of State Designated Au Pair Program that promotes educational and cultural exchange between nations through our inter-cultural au pair program since 2003. The Au Pair Program is a unique live-in childcare opportunity emphasizing dependable, flexible, and affordable care while providing exceptional benefits for children and families who build lasting relationships with young people from around the world.
GeoVisions offers opportunities to teach, volunteer, tutor or to become an au pair in more than 20 countries. Our programs offer affordable international educational travel opportunities that enable participants to help build a brighter future across the globe.
Universal Accounting International (UAI) was established to develop accounting infrastructure in Africa and India, as reliable accounting practices are the foundation of sound businesses and economies. With UAI, Mike's career in international development, which began with UNDP has come full circle and he is proud to play a part in this partnership.
Renzulli Learning is an interactive online system that provides a personalized learning environment for students, which allows teachers to easily differentiate instruction to increase engagement and achieve higher academic performance. Renzulli Learning supports strength based personalized learning and Project Based Learning (PBL) in all subjects for students in grades Pre-K through 12. Renzulli Learning offers a global remote learning solution that enables students to work collaboratively across the globe. The system can be deployed in any language and with any curriculum, resulting in increased student engagement and achievement.
Mike continues to expand educational opportunities across the world and he and his companies are making a significant contribution to global education, providing participants with the skills required to succeed in the 21st Century.