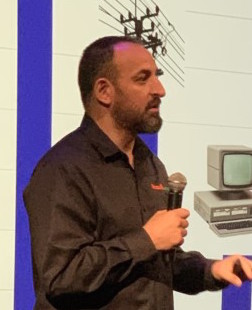 Sukru Murat Cebeci is the Chief Technology Officer of LPI Learning and Renzulli Learning.
Murad Cebeci holds a Bachelor's degree in Nuclear Engineering, a Master of Science degree in Atomic and Molecular Physics and has six years of PhD level education in Computational Physics, modeling complex systems. Mr. Cebeci has been an avid coder since Grade 6, sold his first computer program in Grade 8, and has 20 plus years of professional computer programming experience.
He has been working in the field of Artificial Intelligence since 1997. Mr. Cebeci is also the co-founder of The Gifted and Talented Institute of Turkey and worked as the first president of the institute for eight years. Also, he is a founding member of Mensa International High IQ Society, Turkish Chapter. He is the inventor of the "Cebeci Test of Creativity" online assessment system.
Learn More about the Cebeci Test of Creativity: www.renzullilearning.com/creativity