LPI Learning is currently hiring teachers for Renzulli Discovery Programs at Yale University and UCLA.
Application Deadline is June 10, 2018
Renzulli Discovery Programs are open to high potential students entering grades 7, 8 and 9. The program combines students from across the globe to work together in interdisciplinary teams. Students solve real life problems related to their academic strength areas, personal interests, learning style, and preferred modes of expression. Participants develop important executive function skills such as time management, task commitment, goal orientation, teamwork, self-regulation skills, and a strong work ethic.
Renzulli Discovery Programs are based upon the work of Dr. Joseph S. Renzulli, a leader in the field of gifted and talented education. The program incorporates more than 40 years of research and combines educational principles that produce advanced cognitive skills and an investigative mindset.
Learn more at: https://www.summerdiscovery.com/middle-school-gifted-and-talented
Renzulli Discovery is seeking qualified teachers for our programs at UCLA and Yale University. The program is open to students entering grades 7, 8 and 9.
The UCLA program will run from June 24 to July 13 in Los Angeles, California.
The Yale Program will run from July 14 to August 4 in New Haven, Connecticut.
Job Responsibilities :
Mentor teams of students to facilitate learning through the instructional methods of Joseph S. Renzulli
Instructors are only needed on campus during the hours they teach, Monday – Friday.
These positions are for summer 2018 and are non-residential.
Instructors are not provided with housing, so we are looking for local candidates that can provide daily transportation to and from campus.
Benefits:
Teachers will be trained in valuable Renzulli teaching methods prior to the program
Add work experience at a prestigious university to your resume
Salary: $20 to $25 Per Hour
Work with an excellent team in a fast paced and exciting environment
If you aren't local, transportation and room and board at Yale and UCLA will be included in the program
Qualifications
Education requirements of a Bachelor's degree
Three years of teaching experience
Prior experience with Renzulli Enrichment Triad Model, Schoolwide Enrichment Model or Renzulli Learning Systen are a plus
Demonstrates experience with and knowledge of the academic, social, and emotional needs of gifted students
Possesses specialized understanding in the subject and content area of the courses selected to instruct
Interacts, communicates, and presents oneself in a professional manner
Provides positive leadership through sharing and demonstrating academic knowledge, promotes teamwork, and provides a visionary perspective in instruction
Supervision
Teachers may have assistance in the classroom and collaborate with classroom staff regarding classroom instruction but do not formally supervise additional staff.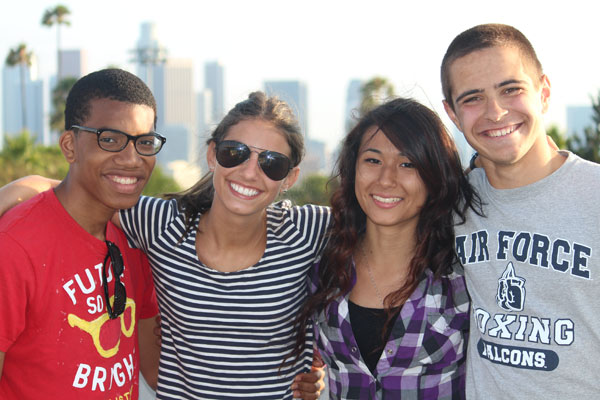 Responsibilities
Adheres to policies and procedures
Develops detailed unit plans, called Instructional Frameworks that explain methods used to implement the course goals and objectives.
Submits Instructional Frameworks two weeks prior to the first day of instruction.
Submits a budget request form at least two weeks prior to the beginning of the program.
Completes reimbursement paperwork by the end of the session.
Implements individualized daily instruction based upon the unique abilities of each student providing for an appropriate, intellectually stimulating academic environment.
Helps each student to create an individual objective for the class and creates an individualized teacher objective for each student within the first three days of class.
Communicates issues regarding the students' academic progress to site leadership.
Monitors, counsels, and coaches inappropriate behavior of students in the academic setting.
Communicates continued issues and any absenteeism/tardiness to site leadership.
Attends all assigned meetings for the program.
Communicates with parents, as needed.
Utilizes Teaching Assistants in the classroom and in daily lesson execution and activities.
Constructs final, academic assessments for each student that are appropriate in tone, detail, and personalization, as well as mechanically and grammatically correct.
Actively works on, corrects, and revises academic assessments throughout the program session.
Attends the Final Program Presentations
Additional duties as assigned.
Physical Characteristics of a Teacher
The Teacher may have to exert up to 40 lbs of force occasionally, and/up to 20 lbs of force frequently, and/or a negligible amount of force constantly to move objects. Physical demands are in excess of sitting, and require walking or standing to a significant degree. The Teacher is required to move throughout the campus or building on a routine basis.
Hearing used for those activities which require ability to receive and give detailed information through oral communication.
Talking is frequent for those activities in which workers must impart oral information to students, parents, both facility and SIG staff. In these activities the Teacher conveys detailed or important spoken instructions to students and other employees accurately, loudly, or quickly.
Visual requirements include far acuity in visual efficiency required in day and dusk conditions. A field of vision is needed to see large areas while keeping the eyes fixed.
Ability to work with and without air conditioning during hot and humid weather conditions of the summer.
Equipment used may include cellular telephones, walkie-talkies, computers, office equipment, and various electronic teaching aides.
Teacher Characteristics
Below are three major characteristics that define a Teacher in Renzulli Discovery Programs and they are the traits that teachers should consider when applying for positions in this program.
Advanced Subject Matter Expertise
Extensive knowledge and experience in the general subject area in which they will be working [STEM, Literature, Language Arts and the Humanities, the Arts, and the Social Sciences] and demonstrated experience with both the general student population and advanced level students
Passionate Engagement In Teaching. A personal passion teaching and for their subject area and enthusiasm for guiding students in project based learning, including the kinds of joyful and creative experiences that they frequently share with others about their own teaching innovations and outstanding non-test score accomplishments of their students.
[Most Important] A Role That is The Opposite from a traditional instructor. Since this program focuses on investigative learning and creative productivity rather than traditional lesson learning, an essential characteristic of teachers in this program is that they serve as a Mentor, Coach, and Facilitator rather than an instructor or disseminator of information.
This role includes the following activities:
Exposing students to interesting topics within their subject area that may be potential projects for follow-up investigations or creative endeavors by an individual or small groups of students.
Helping students problem-focus within the general area(s) of interest (e.g., From a general interest in "Whales" to a study of the migration habits of whales or the effect of over fishing by the whaling industry).
Providing students with guidance on (1) exploring various product options and formats and (2) accessing the investigative tools and/or creative processes that are necessary to design and carry out an investigation, performance, project, or production.
Providing feedback, encouragement, and suggestions that help to escalate the quality of students' products (See Student Product Assessment Form).
Helping students explore various outlets, audiences, or venues for disseminating their products.
The services of a Mentor/Facilitator are guided by the following Management Plan that calls attention to the types of investigative activity expected from students participating in Renzulli Discovery Programs
Application Deadline is June 10, 2018
Since applications will be reviewed on an ongoing basis, early submission is recommended.