Last month, I had the honor or guiding a group of high school students through Hua Hin, Thailand. We had the chance to teach at a local elementary school, work with Rescue Paws and at an elephant sanctuary all while touring the beautiful area.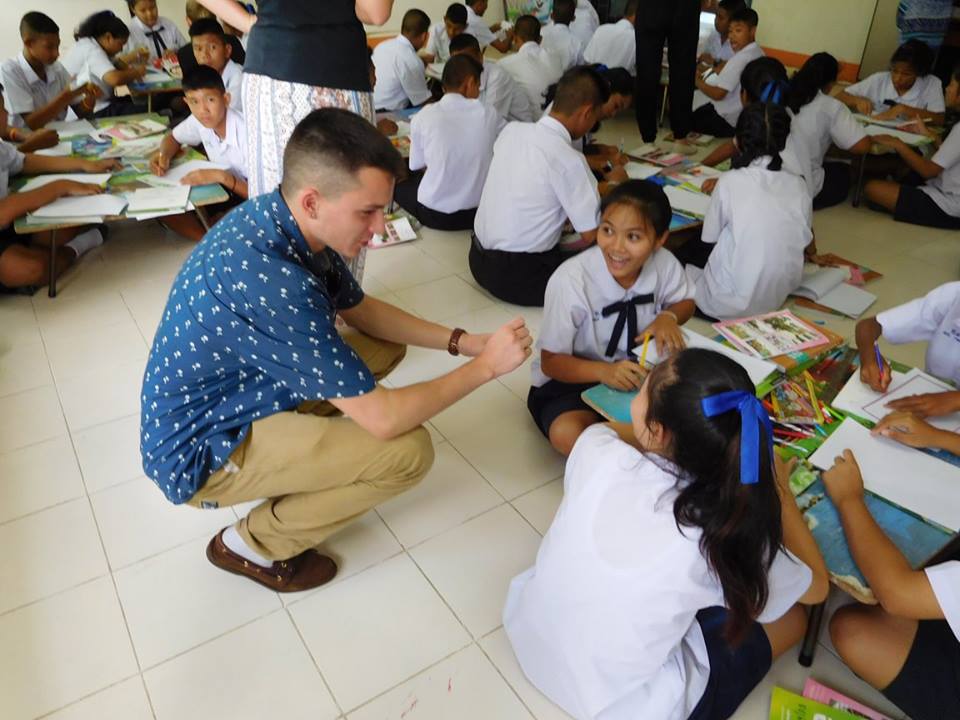 Our Life-Changing Summer in Thailand program brought together students from around the world to make a difference in the Hua Hin area. During our month there, they taught English at a local school and orphanage. Walking into the classroom we were all a bit nervous, those nerves immediately dissipated seeing the excitement on their faces and being hit with an overwhelming sense of joy coming from the students. Even though their level of English was not what we were expecting, we adjusted and all made connections with the students. We were honored with the opportunity to join our students in their local Buddhist Lent Parade.
Sustainability Projects!
Aside from teaching and touring, the students and I worked on 2 different sustainability projects. Each one focused on a major issue being faced in Thailand. The students were asked to come up with a proposal to a major issue and put together a plan that would help each non-profit overcome these issues.
Project 1 – Rescue Paws!
A major issue in Thailand is the growing number of stray/street dogs. For every one male and one female street dog who mate, just between them and their offspring, there will be 66-67,000 dogs within 6 years. Rescue Paws works to help reduce the number of street dogs in the Hua Hin area. They also help treat dogs medically and provide them with their shots, and sterilizations. We spent multiple afternoons with Rescue Paws learning about their efforts, helping the dogs, and also formulating ways to find more volunteers and fund-raise to help the organization continue their efforts and spread awareness.
Project 2- Hutsadin Elephant Sanctuary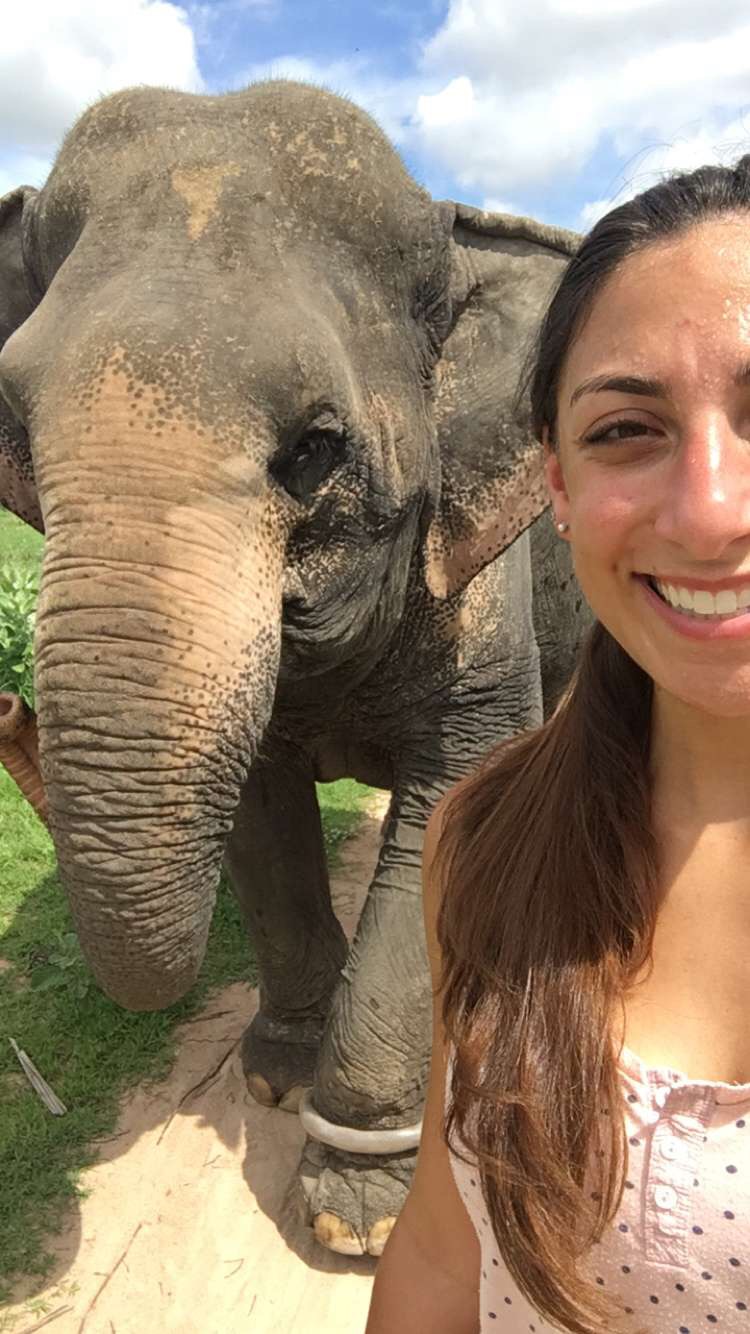 If you were traveling to Thailand, what would be a number 1 activity that you would plan?If you said riding on an elephant you are right there with a majority of tourist. Trekking is a major issue that most people do not know about. Trekking on and elephant is extremely harmful to the animals and causes them extreme pain. Hutsadin aims to care for the elephants and give them a life free of pain. During our time volunteering at Hutsadin, we took Tong Kam, she is possibly the sweetest elephant you will ever meet, for a walk and after gave her a bath. The bath turned into all of us getting cooled down when she sprayed herself she in turn sprayed us (mostly myself)!
Just Monkeying Around!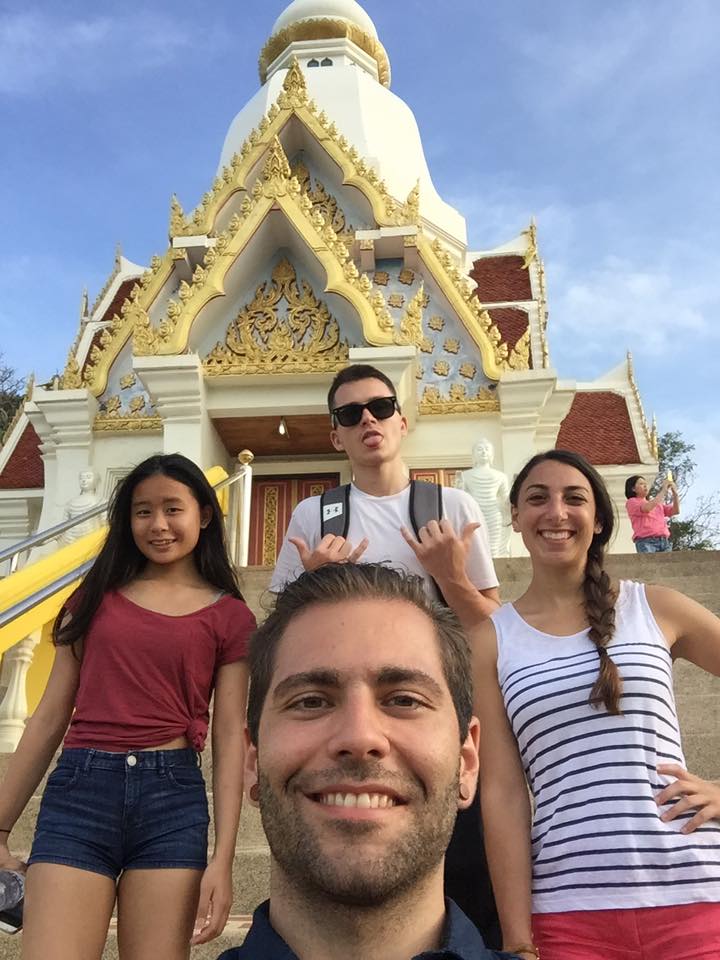 Of course our entire trip wasn't all work and no play! On our down time when we weren't trying to save the world we got the chance to see how truly beautiful Thailand and its people are. We engulfed ourselves in the culture while also being the tourists we are. We became expert pad thai chefs, had a few Thai language lessons, met with locals to help them make fans, bags, and other Thai gifts, and even got the chance to learn some Muay Thai. When we really put on our tourist caps, the students and I explored the Temple Cave, went to Monkey Mountain, wandered through all the different markets, and even climbed the waterfalls.
All of our touring made us work up insane appetites. Which finding a place to enjoy the local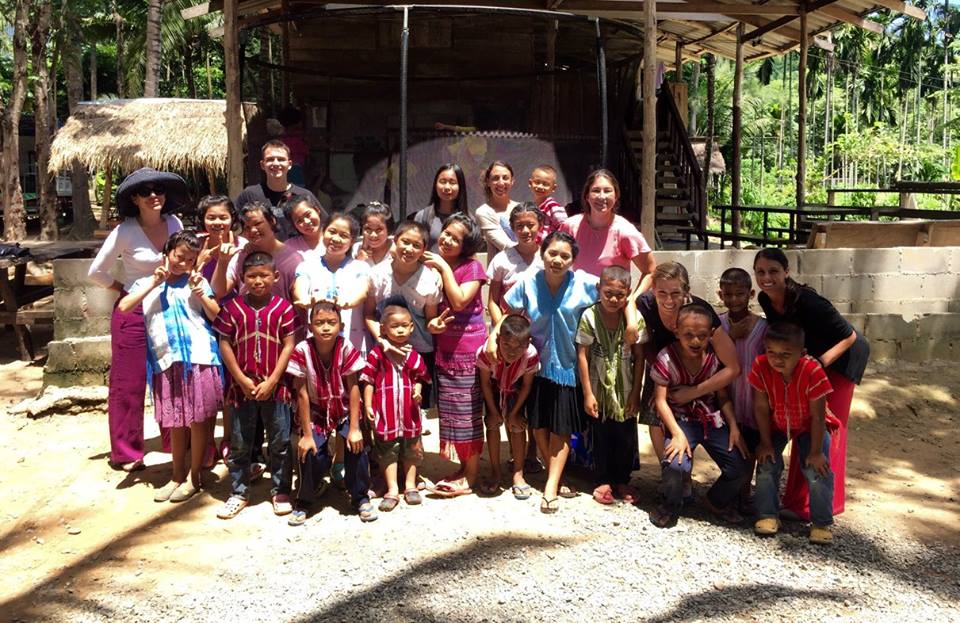 cuisine was never a problem since we had food right outside our door (literally since there were strips of food vendors right on the main road by our accommodation). If you were looking for a quick bite to eat or a sweet treat, the food vendors always had what you were looking for. We enjoyed mango sticky rice, roti, grilled seafood skewers, and any Thai snack you can imagine for a grab-and-go meal. When we actually sat down for a meal, the hardest part was deciding which meal you wanted! Every meal was prepared with fresh ingredients to order and most of the time you could see the chef cooking each meal and customizing it to you liking.
One excursions I found fascinating was the Temple Cave. The Phraya Nakhon Cave, or Temple Cave, is this magnificent alter at the bottom of a cave. There is an opening at the top and in the morning hours you can see the sun beaming through into the cave. To get to the Temple, you have to either take a boat around to the beach or hike 2k's around the mountain to the beach. From there, you hike up this beautiful mountain to the cave entrance. As you walk down the entrance, the air cools, the humidity dissipates, and you walk in to this magnificent cave. The temple is located in the center and because of the opening in the top of the cave, the sun beams in onto it and it shines in the light.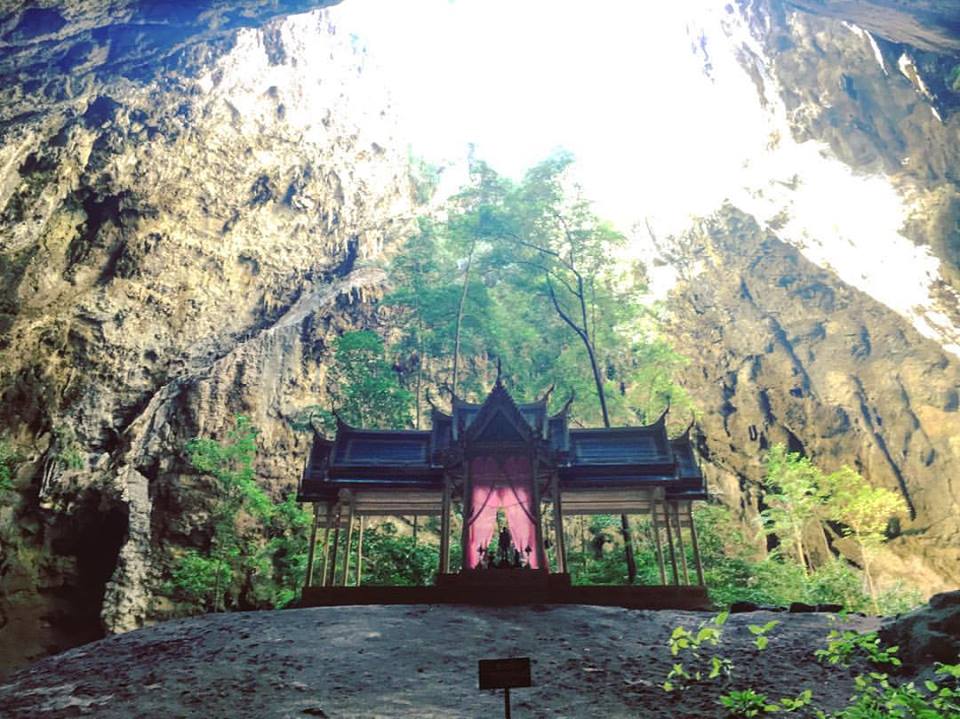 All-in-all, the students (and I) learned so much more than what we imagined and the experience blew away all our expectations. Not only did the students learn the language, Thai customs, eat great food, see the sights, and help out students, they presented their findings at the non-profits professionally. From this trip, they can now position themselves from a new angle when applying for University and present their findings with real results from how their efforts, ideas, and work truly helped the organizations grow. They also have a more clear understanding of what they want to do in life and what gives life meaning. From their success and happiness with the trip, I can honestly say it was life-changing for all involved!