LPI Learning April 2017 Newsletter
Global Education Experiences Newsletter
In this month's newsletter, an opportunity for educators to take the Renzulli Profiler for free, summer teaching opportunities with Summer Discover Junior's Renzulli Creativity Programs at Yale and UCLA, a spotlight on GeoVisions summer high school service program in Thailand and more!

Renzulli Challenge– Interested in learning more about how the Renzulli Learning System can help your students discover their strengths and interests?  Why not start by taking the Renzulli Profiler for free!  See what 100,000 teachers across the world and millions of students are already using. Sign up here for your free profile test!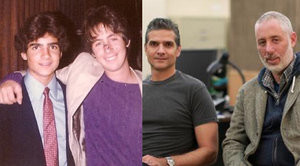 Alumni Spotlight – Did you know Brian Koppleman and David Levien, producers of the hit Showtime series Billions met on a Summer Discovery Program?  Learn more on how they met and the impact their Summer Discovery experience had on their friendship and 20+ year career as Hollywood screenwriters in this month's Alumni Spotlight!


Teaching Opportunities with Summer Discovery Junior's Renzulli Yale and Renzulli UCLA Programs
LPI Learning is currently hiring lead and team teachers for Summer Discovery Junior's, Renzulli Creativity Programs on the campuses of Yale University in New Haven, Connecticut and UCLA in Los Angeles, California.
Three week sessions at UCLA run from late June to mid-July and two week sessions at Yale run from mid-June to mid-July.
For further information, please see the position description and Renzulli Creativity Teachers' Requirements.
To apply, please submit your resume/CV and a cover letter detailing your experience and interest in the program to info@lpilearning.org. Review of applications is on-going and will close on May 31st.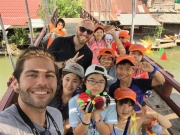 Program Spotlight– Enrollment is still open for GeoVisions summer program for high school students in Thailand.  This innovate program combines 65 hours of community service with local organizations and the opportunity to discover Thai culture.  Students will spend three weeks in Hua Hin, Thailand's original beach resort while making a lasting impact on the local community and having unforgettable experiences. The program also includes the opportunity to discover famous sites in Bangkok, including the famous Emerald Buddha and Royal Palace, as well as Thailand's unique street food culture and night markets.  Thai history, culture, language, and cooking classes are all included as students develop an in-depth understanding of their temporary home!
Students will participate in 65 hours of community service as part of three group projects; teaching English to local children, volunteering with rescue animals at the Rescue Paws Foundation, and assisting with sustainability and conservation projects at Pranburi National Park and Mangrove Forest.  Through these projects, students will contribute to the local community and develop new skills.
This program includes the 24/7 support from an adult leader who will lead a pre-departure orientation in the US and then accompany the group from the US to Thailand and serve as a resource throughout their time in Thailand. A local English-speaking support team is also available during the duration of the program in Hua Hin. All meals, transportation, activities/outings, airfare, transfers, insurance and visa fees are included in program costs.
Participating students must be between the ages of 15 and 18, finishing grades 9, 10, 11 or 12.
Enrollment is still open but space is rapidly filling!
Full program details can be found on GeoVisions website.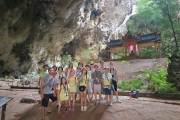 Education Special Feature
Dominic Cipollone, principal of New Venture Community School in the Bronx, New York penned our April special feature on summer learning loss and how summer vacations can have a negative impact on learning outcomes for some students.  His full essay can be found on LPI's Website.
Global Education Spotlight
Gifted education is not just an American phenomena.  Governments around the world are increasingly recognizing the importance of providing services and support to gifted students as a way to leverage talent and increase national competitiveness.  India is one of many nations working to incorporate gifted education into its national education framework as a way to both identify and support students with exceptional abilities and potential.
A recent article from the Tirpude Institute of Management Education in India titled "Education Related To Gifted In India" uses Renzulli's Three-Ring Model, in part, to describe the need for increased support and resources for gifted education.  The authors note that promoting gifted education will yield long-term benefits not only for students, but for the nation as a whole in the form if increased creativity and prosperity.  The entire article can be found here.