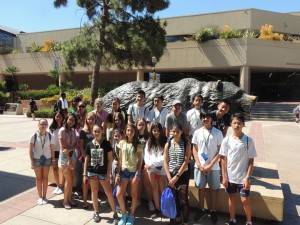 Renzulli Creativity students have arrived on the beautiful campus of UCLA!
Students are spending their initial days discovering the Renzulli Creativity methodology, meeting their fellow group mates and discovering UCLA.
In the coming days, students will be sharing their reflections on their class sessions, group projects, and the skills they are developing.